We learn every day to be better professionals
People are the most important resource of any company, which is why we focus our attention on building a super-professional team.
We challenge ourselves every day to generate the most ambitious ideas, which we can put into practice, so that we become better every day.
4.9

/ 5 Rating -

398

Reviews
5 Super-Professionals, ready to be challenged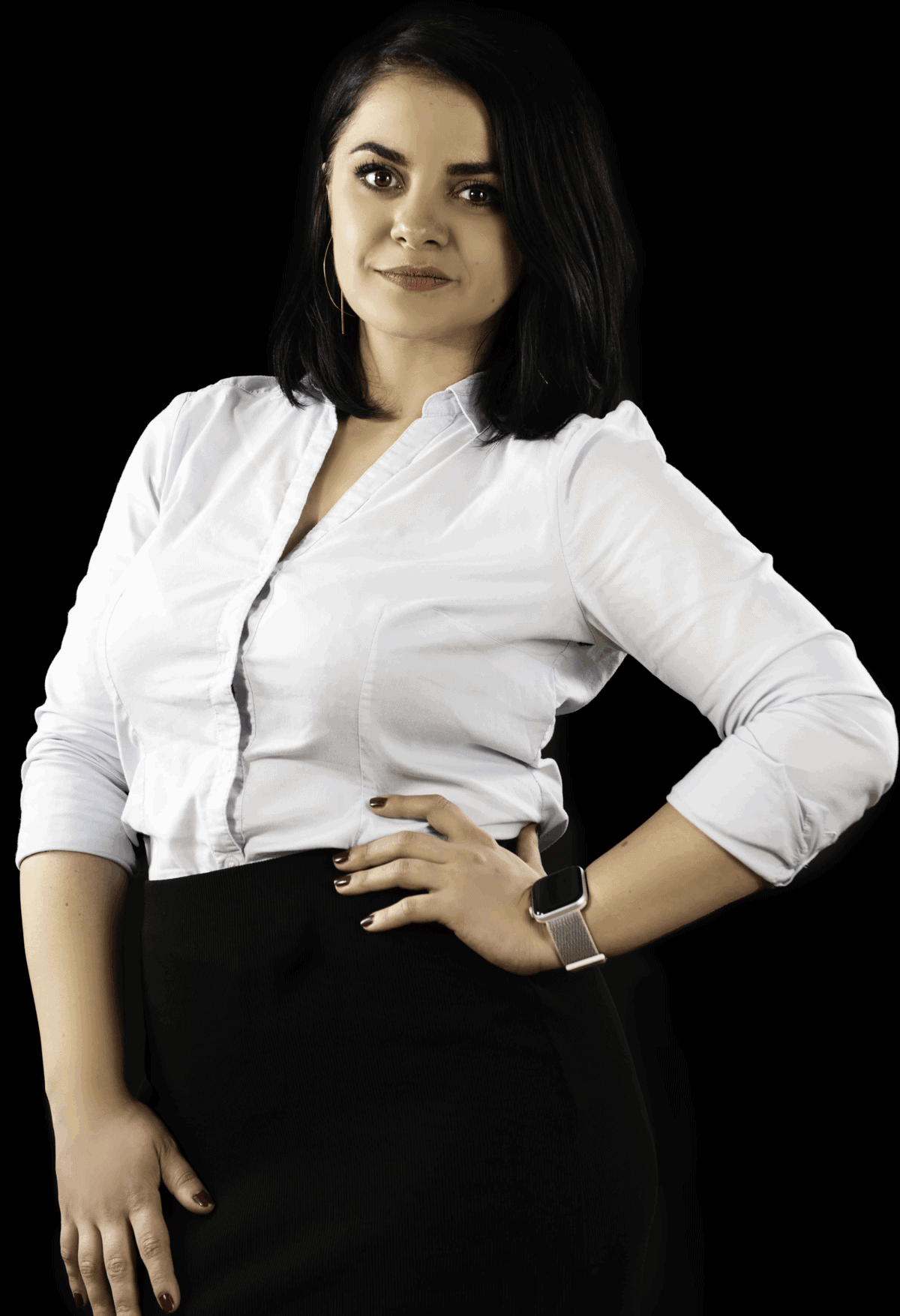 When we set the foundation for WeTranslate, we gathered passions from several fields: my passion for specialized translations, the passion of my partner, Claudiu, for a successful business, and the passion for working with people of our colleagues. And to all this, we must add the years-long experience of each of us.
Quality, performance, professionalism, and the care we show for the requests of our clients and partners represent the values around which we revolve, in which we believe, and which we want to show to our clients and partners.
Our mission is to continuously improve our level of expertise, in order to respond promptly and in a professional manner, to all the requests of our clients and partners.
Last but not least, our long-term vision is for WeTranslate to be a dedicated partner for all clients who want to receive high quality translation and interpreting services.
Fresh out of college, I joined the WeTranslate team, being eager to explore a new and challenging field.
From the very first days, the members of the team have inspired my positivity and dedication towards the common goal: performing tasks efficiently to satisfy customers.
Qualities such as promptness, willingness to learn, efficient communication were appreciated and encouraged by colleagues and the management, so the desire for improvement came to life.
The focus on quality over quantity was the reason why I stayed attached to this project and why I believe in its development and mine, accordingly.
The core of WeTranslate is its clients, and the connection created between us and them is the thing that motivates me and which I would put a defining emphasis on.
Following long activity in some corporations, I have gained work experience, proficiency in working with people and more than that, life experience.
At WeTranslate, I found a young team that sees a priority in customers, offering flawless services to all the clients who come working with us.
In such a large translation market, the quality of the translations offered to each client is the main asset we each have.
It is up to us only to pay attention to the needs of our customers, in order to meet them with optimized offers.
So far, we have seen countless satisfied customers and I hope you will be our next happy customer.
In life it matters the people that you have around you, so I joined the WeTranslate team, a young and vibrant team that inspired my involvement and professionalism from the first moment.
The desire to develop grows every day, being inspired by my colleagues who motivate me by the way they relate to order management, but especially to customer requirements, who always leave with a smile on their face after the interaction with WeTranslate.
The quality of the services is in everyone's attention, as well as the satisfaction of the needs of each client, through personalized offers. I feel that I also received such an offer when I crossed the threshold of WeTranslate "house".
I trust everyone's development and I appreciate the fact that I am part of a multicultural environment in which I learn from everyone's life experience.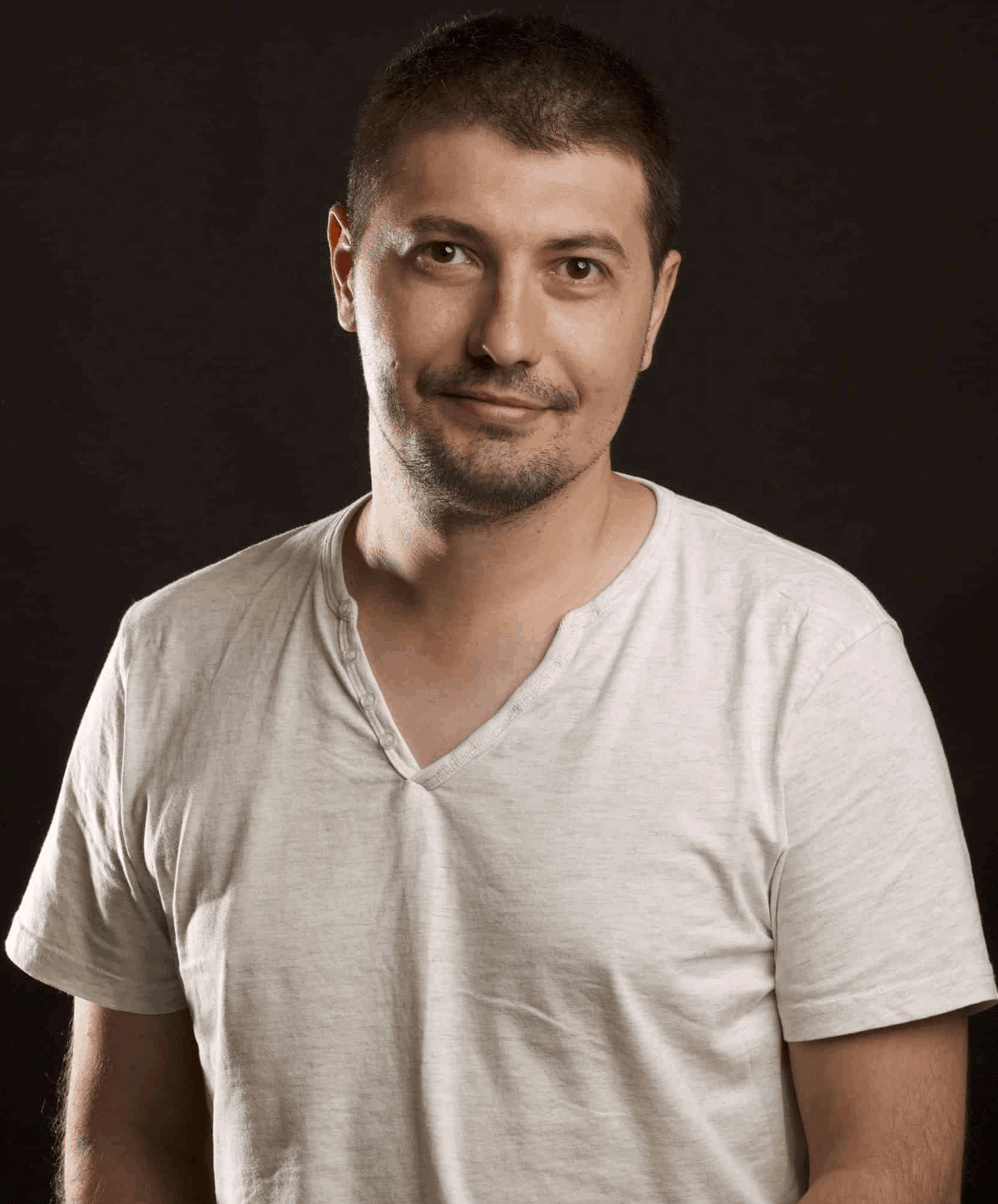 After an experience of over 12 years, during which time I worked in different corporations, at the end of 2014, together with Mădălina, we decided to lay the foundations and set up in 2015 what turned out to be WeTranslate, highlighting all the knowledge that we acquired during these years, namely my experience in business & corporate, and Mădălina's experience in the translation field.
WeTranslate came to life on the Romanian market, from the desire to offer a different experience, to each person or company that needs translation services, at the highest level of professionalism and quality, where the client is always first.
WeTranslate is a company that is constantly developing, being in the TOP 15 TRANSLATION COMPANIES in Romania, with the goal to become the main option for any person and company, in search of translation and interpreting services.
Our customers
about WeTranslate
4.9

/ 5 Rating -

398

Reviews
Prompt, quality services at an excellent price. Also, the Support Service has a perfect setup, which seems to run through a CRM system, and the team is at the customer's service and offers quick and clear answers, directly through the online chat, within seconds.
THALES SYSTEMS ROMANIA
Recommendation
We've carried out numerous projects that required the expertise of WeTranslate for technical translations, being extremely important projects, the technical documentation amounting to thousands of pages sometimes. We recommend WeTranslate as a good business partner, oriented to the customers' needs.
I am thrilled that I sent / received the documents, and I was able to make the payment online. My request was answered quickly, and I received the translations in the time I was told from the beginning, which was 2 days. It was a useful service, especially now during the Covid period, when I was able to solve everything online, from home.
Insurance Health House Botosani City
Recommendation
Due to the very constructive collaboration with the WeTranslate team, we manage to complete all the obligations towards our clients, for the translation of medical documents. We are greatly impressed by the professional nature and promptness of the WeTranslate team.
A very efficient, proactive and professional team that can solve even the most complex request in a very short time, even if it's an emergency. I am very confident that they will be able to help you when you'll need translation services. Thank you!
International Organization for Migration
Recommendation
We've been sincerely impressed with your outstanding cooperation, everytime we need your support for our translation needs. Each time, the entire service is exceptionally well, fast and in a most professional way. Kindly accept our sincere appreciation and warm thanks for your amazing dedication.
I highly appreciated the very good communication, the promptness of the answers and the willingness to understand the problem well before offering solutions. Both the authorized and the legalized translation services were of the highest quality, just as I expected. Thanks, WeTranslate!
I found WeTranslate through a recommendation from a friend and I was very pleasantly surprised to find myself collaborating with a very prompt and professional team. They solved everything I needed and saved me a lot of time. We will definitely use your services again.
Super professional team ... I trusted in the professionalism of WeTranslate after visiting their website and I managed to complete the translations in a very short time! Everything, with just a few clicks! Online documents... online payment! Thanks, and good luck!
Fairness and punctuality, even if it's the first project with WeTranslate! These are the most appropriate words to describe the services we received and the experience we had with their team! We will definitely work with them again in the future!
Why clients choose WeTranslate
We always choose quality before price;
You have a dedicated Account Manager, 24/7;
We manage the entire process, so that you receive the final solution;
We work with +800 professional translators and interpreters;
We provide services in the most spoken 35 foreign languages;
Online payment, directly from the invoice;
We deliver documents how and where you need them, ultra-fast;
Ultra-central office, in the very centre of Bucharest
40% discount

for all online orders
Our team will answer you in about 1 business hour, from Monday to Friday between 9 AM and 6 PM